Janvier Kreut was born in Waterloo, Ontario and has lived from St John's, Newfoundland to Vancouver, British Columbia. Currently she resides in Oliver with her husband and two rescue dogs.
Delving into art was started during some time off work. She took an oil painting class and the love for painting took off from there. Janvier joined the Oliver Sagebrushers in 2003 and expanded into watercolor, pen & ink and Encaustic, which has become her main love.
Janvier was introduced to Encaustic by Thea Haubrich and enjoyed many classes with her before Thea's passing. She also has had instruction by Linda Robertson of Portland, Oregon, Anna Maria Aigner of Bavaria, Germany, Michelle Belto of San Antonio, Texas, Angela Hansen of Kelowna, BC, Andrea Bird of Caledon, Ontario and Lora Murphy of Ireland, Tracey Proctor of Calgary, Alberta and many others.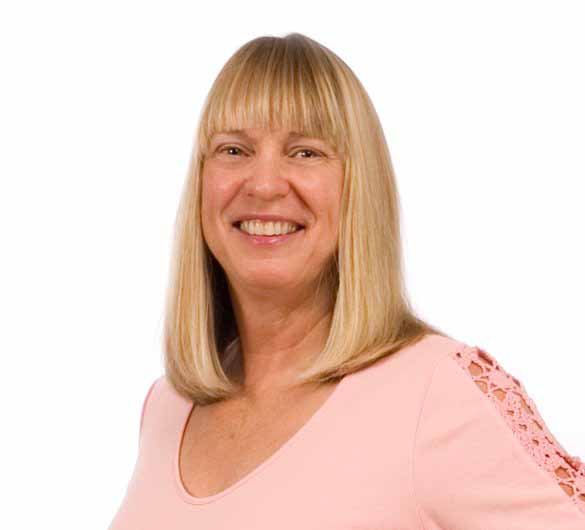 The versatility of painting with Encaustic wax inspired Janvier. She has won many 1st place ribbons in juried shows in Canada and the USA. Her artwork is owned by private collectors in Australia, Mexico, United States and Canada.
Janvier is a board member of CanwaxWest, currently holding the membership position. We currently serve 33 members in western Canada by offering workshops, guest speakers and shows to support Encaustic artists that are members and non-members.
Sunday, May 3rd from 12:00 – 4pm, Janvier will be exhibiting her art at See Ya Later Ranch Winery's "Celebration of Neighbours". This is a ticketed event and guests will be entertained by popular local musicians, some delicious tastes, the extraordinary wines of See Ya Later Ranch and the Artisan Fair. Transportation will be available to visit Nighthawk Winery as part of the fun experience.
Saturday, May 9th from 9am – 3pm, come and visit Janvier at Kaleden Community Hall, 320 Lakehill Rd, Kaleden. There, she will be doing demo's of Encaustic and displaying many new works of Encaustic art. There will be many different artisans in attendance and lots of fun for the family.
Janvier is also a member of the South Okanagan Ripoff Artists. This group of talented artists ripoff a deceased artist's work every year. The ten artists work in many different mediums and this is Janvier's third year with the group. The opening event is on July 6th at the Quail's Nest Art Centre in Oliver from 6-8 pm. The studio is open to the public to come and observe the artists making their creations from 10 am to 3 pm, July 7th to July 11th. Stay tuned for this years the theme.
The versatility of painting with Encaustic wax inspired Jan to create work on paper, canvas board, Claybord, mirror, terracotta pottery, tiles and more.
Contact Janvier for private lessons, classes in your home town or a mixed combinations of the classes.
Janvier @Janvier Kreut has a broad base of knowledge and experience about Encaustic methods that she shares in a creative friendly environment. Thanks Jan for turning me onto the fire of Encaustic!
Janvier provided me with my first diversified taste of encaustic art. She is accomplished in a wide range of encaustic techniques. She has a multitude of supplies and a range of available colour medium providing a student with an opportunity to find their perfect mix for a wonderful art piece. Jan is very generous with her tools, supplies and knowledge ensuring students from all stages of competency will acquire new knowledge and leave with a broader depth of encaustic ability. I highly recommend Jan as a teacher for every level of encaustic student.
Not only does @Janvier Kreut inspire her students with her quiet direction and suggestions, she aspires one to look deeper into one's creativity to produce one's own ideas and ideals into their work. Jan was able to recognize my struggles as a very basic beginner and guide me by not only telling me but showing me how to create the look and feel I was trying to tell with my piece. I was only very briefly able to absorb Janvier's guidance and so I'm very eager to attend full workshops with her in order to advance into a more talented encaustic artist. I am very grateful and thankful for every tidbit I gain from Jan.
Janvier's Encaustic class will make you wish you spent all your time with an iron and wax. She is full of enthusiasm, patient in her teaching methods, and encourages you to express your creativity. You can't go wrong with learning from Jan. Plus, you can just cover it up with more wax and keep going! I would highly recommend taking any class she offers.